Get Involved!
Worship
Of utmost importan
ce to life at St. Luke is worship of God. We gather every Sunday and at other time throughout the year. It takes a great many people to make worship happen. In addition to the pastor worship includes a choir and musicians to lead music; an assisting minister, acolyte and crucifer to help the pastor at the altar; greeters and ushers to greet worshipers, provide service materials, and answer any questions; and an altar guild that sets up weekly for Holy Communion and keeps the altar area tidy. There are also any number of people who are behind the scenes during the week.
Ministry
The church believes that central to Christian life is a life of service and ministry to others. St. Luke maintains a small emergency food pantry, participates in Operation Christmas Child, provides school supplies to local students, provides foo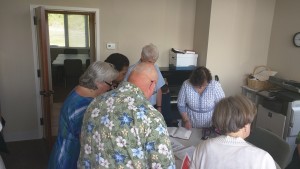 d boxes to local families around Thanksgiving, prepares meals for A Friend's House (a community shelter for youth), and participates in the annual Hunger Walk with Lutheran Services of Georgia and the Atlanta Community Food Bank. St. Luke also started a Backpack Blessings ministry, which provides food assistance during school breaks to food insecure students at a local elementary school. Various groups within the church participate in different projects as needs present themselves. We have sent groups to the Gulf Coast for hurricane relief, have rebuilt houses damaged during the Georgia floods, taken part in community improvement and clean-up events, and worked with Habitat for Humanity.
Evangelism
St. Luke members reach out to in various ways to invite the community to join us. Mailings, Facebook, Twitter and various evangelism campaigns help us spread the word about our community.
Fellowship
Life in community can and should be a joyous thing. The people of St. Luke gather on a regular basis to simply enjoy ourselves and build relationships. We have a Fifth Sunday fellowship meal, Oktoberfest, an annual chili cook-off (that gets very competitive), a Fat Tuesday dinner, an annual concert, an Easter egg hunt and various other occasions to gather are at the heart of our community.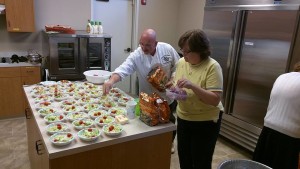 Discipleship
Following Christ means developing our whole person. Discipleship is the way in which we deepen our knowledge of the Christian faith. We have weekly Sunday School classes for all ages, Confirmation classes, the Order of St. Luke (healing ministry), men's study group, Women of the ELCA, groups for children and youth, and Wednesday night discipleship classes that are topical in nature.
There are many places at St. Luke for you and your family to get involved!