Welcome to the website for St. Luke Lutheran Church of McDonough, GA.
We are located at 1748 Brannan Road in McDonough, where we share a facility with Eagle's Landing Christian Church.
We gather on Sundays at 9:40 am for Christian education and 11:00 am for Holy Communion.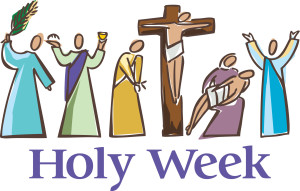 Holy Week Schedule
Thursday, April 13th, 7:00 pm: Maundy Thursday Divine Service
Friday, April 14th, Noon-3:00 pm: Sanctuary open for prayer and reflection.
Friday, April 14th, 7:00 pm: Service of Hymns and Readings of Jesus' Passion.
Saturday, April 15, 11:00 am: Community Easter Egg Hunt
Sunday, April 16th,  9:40 am: Easter Breakfast
Sunday, April 16, 11:00 am: Divine Service of the Resurrection

To contact us, please call 678-432-0845, or email storyofgod@bellsouth.net.