Welcome to the website for St. Luke Lutheran Church of McDonough, GA.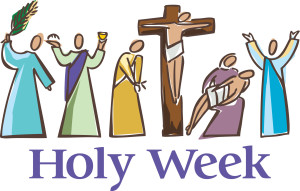 Maundy Thursday, 7:00 pm.
Holy Eucharist will be celebrated as we recall Jesus' last meal with is disciples and his command that we love one another.
Good Friday, 7:00 pm.
A Tenebrae service with reflections, readings, and hymns focused on the Passion of Jesus Christ. This service is jointly hosted by St. Luke's and Eagle's Landing Christian. The church will be open from 3:00 pm – 6:00 pm for meditation and prayer.
Holy Saturday Easter Egg Hunt, 11:00 am.

Community Breakfast, 9:40 am.
Festival Service of Holy Communion, 11:00 am.
To contact us, please call 678-432-0845, or email storyofgod@bellsouth.net.
ATTENTION: St. Luke has moved! We are now sharing space with Eagle's Landing Christian Church. The church is located at 1748 Brannan Road in McDonough.